Tematiche di Ricerca in
GIACIMENTI MINERARI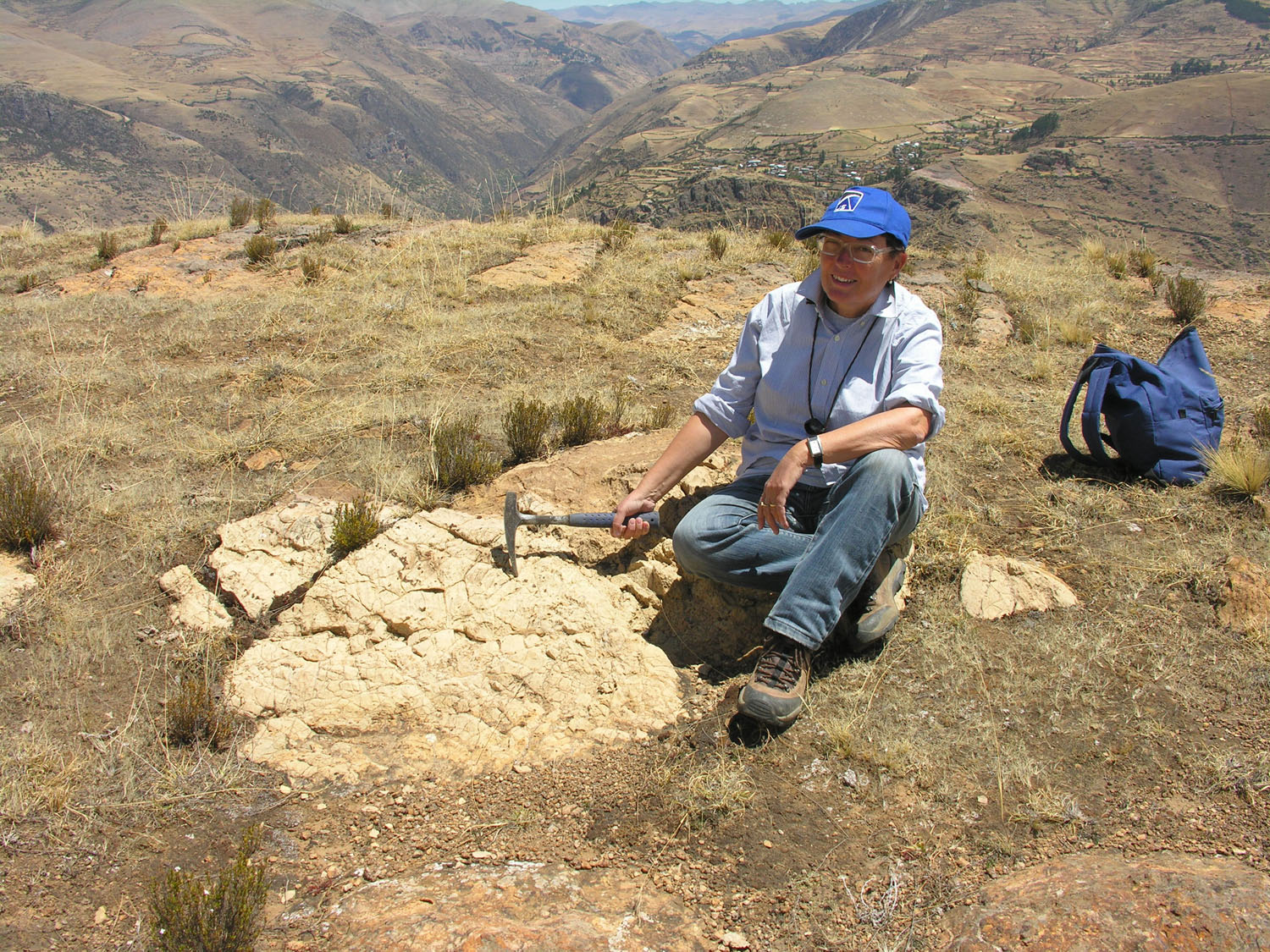 1) Depositi a metalli di base (MVT, SEDEX, idrotermali s.l.);
2) Depositi a Non Solfuri di Zn(Pb-Ag-V);
3) Depositi bauxitici;
4) Fluid flow idrotermale;
5) Depositi di Terre Rare (REE), in ambienti idrotermali e di weathering;
6) Depositi metallici in ambiente lateritico.
Negli ultimi 12 anni l'Unità di Ricerca si è specializzata nella caratterizzazione geologico-mineralogica dei giacimenti a Non Solfuri di Zn-Pb(Ag) e Au, sia di origine ipogenica (idrotermale) che supergenica. Con l'ausilio di studenti di master e dottorato, ed in collaborazione con diverse istituzioni estere e compagnie minerarie sono stati studiati i giacimenti a Non Solfuri Europei, come le "Calamine" della Sardegna, del Belgio, dell'Irlanda e della Polonia. Sono stati quindi studiati i giacimenti a willemite Proterozoici della Namibia e dello Zambia, e il loro proseguimento nelle strutture del Botswana occidentale. Sono stati portati a compimento dei progetti sui giacimenti a Non Solfuri dell'Iran (Angouran), dello Yemen (Jabali), della Turchia (Hakkari), dell'Alaska (Reef Ridge) e del Peru (Accha, Yanque e Bongará). Su tutti i giacimenti citati sono state prodotte diverse pubblicazioni, varie tesi Triennali e di Master e tre Tesi di Dottorato (cfr. lista References). Inoltre è stato svolto un progetto sull'alterazione supergenica del deposito ad Au di Capricornio (Cile).
I nostri studi vengono effettuati con i metodi geologici, mineralogici e geochimici tradizionali, a cui si aggiungono vari tipi di analisi isotopiche per la determinazione dei fluidi mineralizzanti e per le datazioni delle mineralizzazioni. Negli ultimi anni, in collaborazione con la Camborne School of Mines (UK), abbiamo sviluppato la tecnologia delle analisi al QEMSCAN, per le determinazioni areali della mineralogia dei depositi.
Ultimamente l'Unità di Ricerca ha rivolto la sua attenzione alla caratterizzazione dei contenuti in REE dei depositi bauxitici e delle vene idrotermali ed ha ripreso lo studio delle bauxiti Europee, con particolare riguardo a quelle francesi. Vi è inoltre in corso di elaborazione un progetto sull'esplorazione di mineralizzazioni MVT (Irlanda), e ed un altro sulle mineralizzazioni a Ni-Co in ambiente lateritico (Australia).
Camborne School of Mines University of Exeter (UK)
Curtin University of Technology Perth (Australia)
CSIRO Earth Science and Resource Engineering (Australia)
Département de Géologie Université de Tunis el Manar (Tunisia)
Departement de Géologie Université des Sciences et de la Technologie Houari Boumedienne Bab Ezzouar Alger (Algeria)
Department of Mineralogy Bergakademie Freiberg (Germania)
Fluorite di Silius S.p.A., Silius (Italia)
Geological Survey Namibia
Geological Survey Western Australia
Geological Department Università di Shiraz (Iran)
GeoZentrum Nordbayern, University of Erlangen-Nuremberg, (Germany)
INGV Osservatorio Vesuviano, Napoli (Italia)
Isotopenlabor, Universität Bern (Svizzera)
Natural History Museum Londra (UK)
Royal Belgian Institute of Natural Sciences, Bruxelles (Belgio)
Skorpion Zinc, Vedanta Resources (Namibia)
Technische Universität München (Germania)
Watts, Griffis & McOuat Ltd. Toronto (Canada)
Zinc Ox Resources plc. London (UK)
Zincore Metals Inc. Vancouver (Canada)
BALASSONE G., ROSSI M., BONI M., STANLEY G. & McDERMOTT P. (2008) - Mineralogical and geochemical characterization of Nonsulfide Zn-Pb mineralization at Silvermines and Galmoy (Irish Midlands). Ore Geology Reviews, v. 33,168-186.
COPPOLA V., BONI M., GILG H.A., BALASSONE G., & DEJONGHE L. (2008) - The Calamine Nonsulfide Zn-Pb deposits of Belgium: petrographical, mineralogical and geochemical characterization. Ore Geology Reviews, v. 33, 187-210.
SANTORO L., BONI M., HERRINGTON R., CLEGG A. (2013) - The Hakkari nonsulfide Zn-Pb deposit in the context of other Nonsulfide Zn-Pb deposits in the Tethyan Metallogenetic Belt of Turkey. Ore Geology Reviews, v. 53, 244-260.
BONI M. & MONDILLO N. (2015) - The "Calamines" and the "Others": The great family of supergene nonsulfide zinc ores. Ore Geology Reviews, v. 67, 208-233.
SANTORO L., BONI M., MONDILLO N., JOACHIMSKI M., WOODMAN J. (2015) - A cold supergene zinc deposit in Alaska: the Reef Ridge case. GSA Bulletin, v. 127 (11/12), 1534–1549.
MONDILLO N., NIETO F., BALASSONE G. (2015) - Micro- and nano-characterization of Zn-clays in nonsulfide supergene ores of southern Peru. American Mineralogist,
GONZÁLEZ-ÁLVAREZ I., BONI M., ANAND R.R. (2016) - Mineral exploration in regolith-dominated terrains: Global considerations and challenges. Ore Geology Reviews, v. 73, 375–379.
MONDILLO N., BONI M., BALASSONE G., SPOLETO S., STELLATO F., MARINO A., SANTORO L., SPRATT J. (2016) - Rare earth elements (REE)—Minerals in the Silius fluorite vein system (Sardinia, Italy). Ore Geology Reviews, v. 74, 211–224.
ARFÈ G., BONI M., MONDILLO M., AIELLO R., BALASSONE G., ARSENEAU V., SOYK D. (2016) - Supergene alteration in the Capricornio Au-Ag epithermal vein system, Antofagasta region, Chile. CANADIAN MINERALOGIST, v. 54, p. 681-706.
MONGELLI G., BONI M., OGGIANO G., MAMELI P., SINISI R., BUCCIONE R., MONDILLO N. (2017) - Critical metals distribution in Tethyan karst bauxite: The cretaceous Italian ores. ORE GEOLOGY REVIEWS, vol. 86, p. 526-536.