Benedetto De Vivo • Giuseppe Rolandi


Vesuvius:
Volcanic hazard and civil defense



Rend. Fis. Acc. Lincei (Springer)
DOI 10.1007/s12210-012-0212-2

Abstract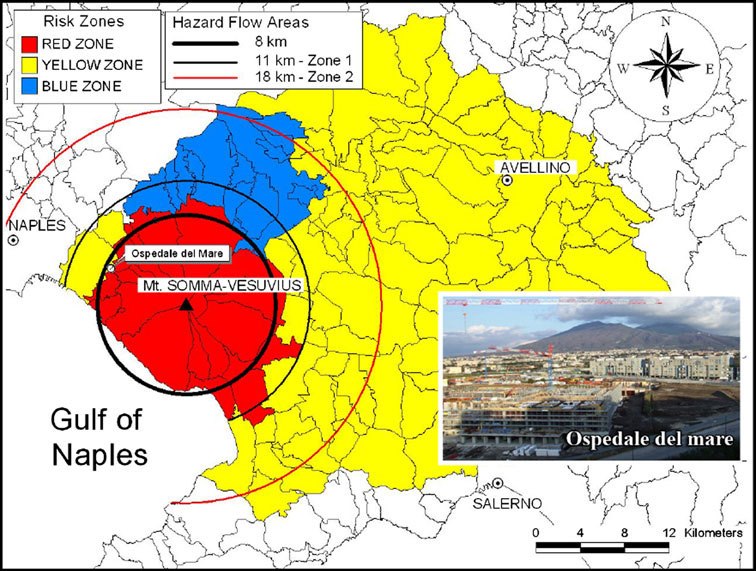 The volcano Vesuvius presents a most serious hazard in terms of human and property risk considering that there are at least 600,000 people exposed on its slopes, according to the figures given by the Italian Civil Defense Authority (DPC), on which the present Risk Zones delimitation is based. The DPC has divided the territory around Vesuvius into three zones: The Red Zone, the area with the highest hazard and volcanic risk due to pyroclastic flows; the Yellow Zone, the area affected by the risk of fall-out deposits; and the Blue Zone, the area prone to mud flow and lahar deposits. The DPC, in its official documents, states that administrative rather than scientific criteria was used to delimit such risk zones because of logistic and operative needs related to the emergency plan management. We question the decision of the DPC and present the scientific criteria, which should be used to delimit the volcanic risk zones and suggest changes that are necessary
for the protection of the inhabitants at risk.

​